Behind The Print
Clover co-founders Nikki and Jenna (pictured here with her family) were both born and raised in the Philadelphia area. 
Along with "wooder" ice, cheesesteaks and Wawa hoagies, soft pretzels are a hometown food for them.
Growing up, Nikki's dad worked in South Philly and would bring them home almost weekly. Jenna has even brought the delicious snack all the way to England in her suitcase, just so her in-laws could try them! 
We're super excited to launch this new print that reminds us of home, and hope you and your kids enjoy snacking (and snoozing) in their soft pretzels!
SOFT PRETZELS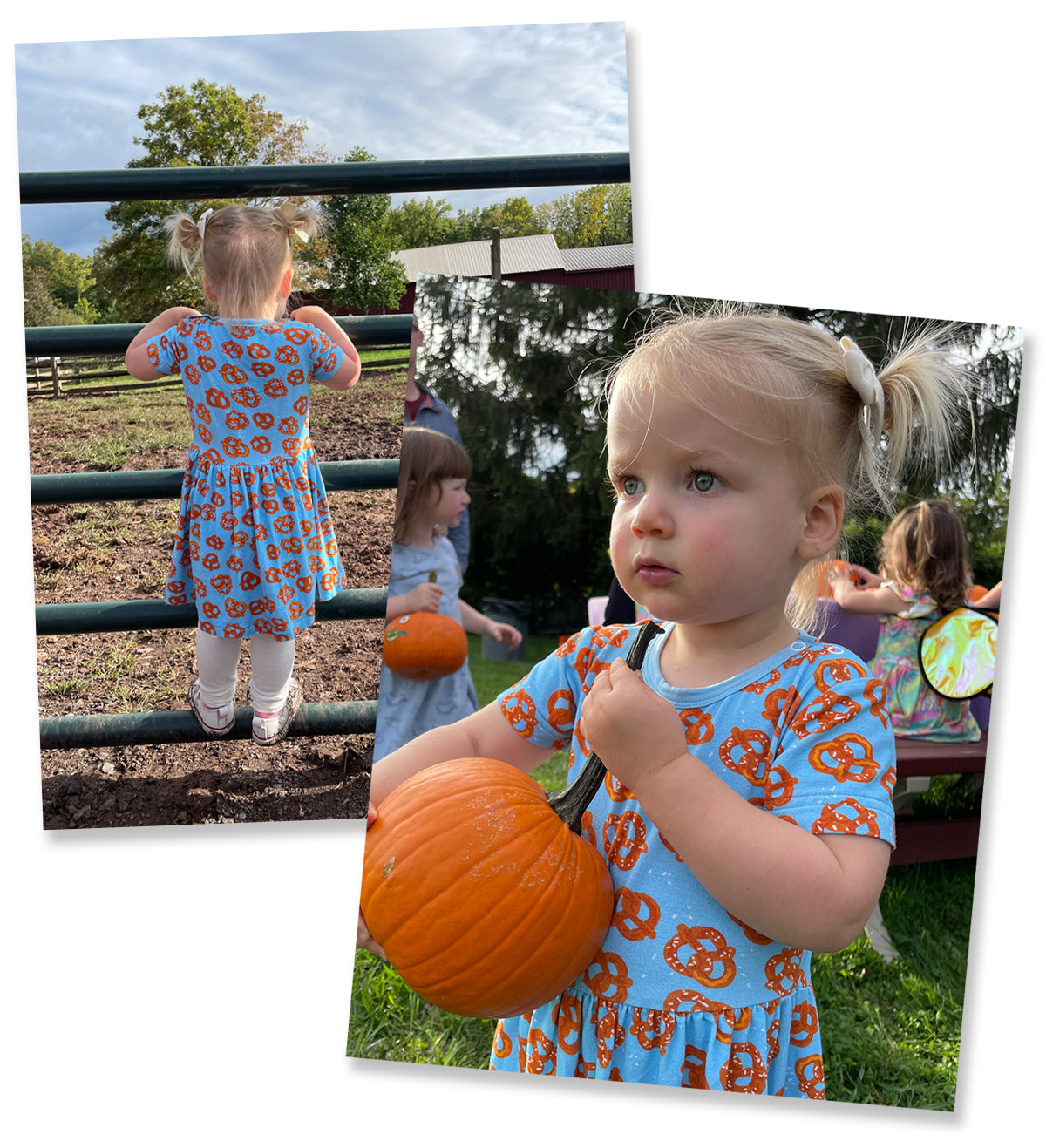 "Every time their pretzel dresses are clean, it's the first thing my kids grab to wear! I love that this print is inspired by Philadelphia and seems to be resonating with local families, as well as snack-loving kids everywhere. Pretzels just might be my new favorite!"
- Jenna, Clover Co-Founder
Shop Soft Pretzels