Inspiration Behind The Design
Kim's oldest son Otis became captivated with garbage trucks at the height of the pandemic. Taking walks on Thursdays (more than 4 miles!) to follow their neighborhood trash truck started as a Covid-friendly activity, and quickly became the best part of their week!
Otis always held his green toy trash truck in one hand. His other hand would be free to wave to Alfonso, the residential trash truck driver for Republic Services, a blue truck. (You'll see both those colors represented in the design!)
It's been three years and Otis' love for garbage trucks hasn't changed. Plus, his younger brother Duke now shares his obsession! In fact, Duke's first few words were…you guessed it: TRASH TRUCK!
SHOP NOW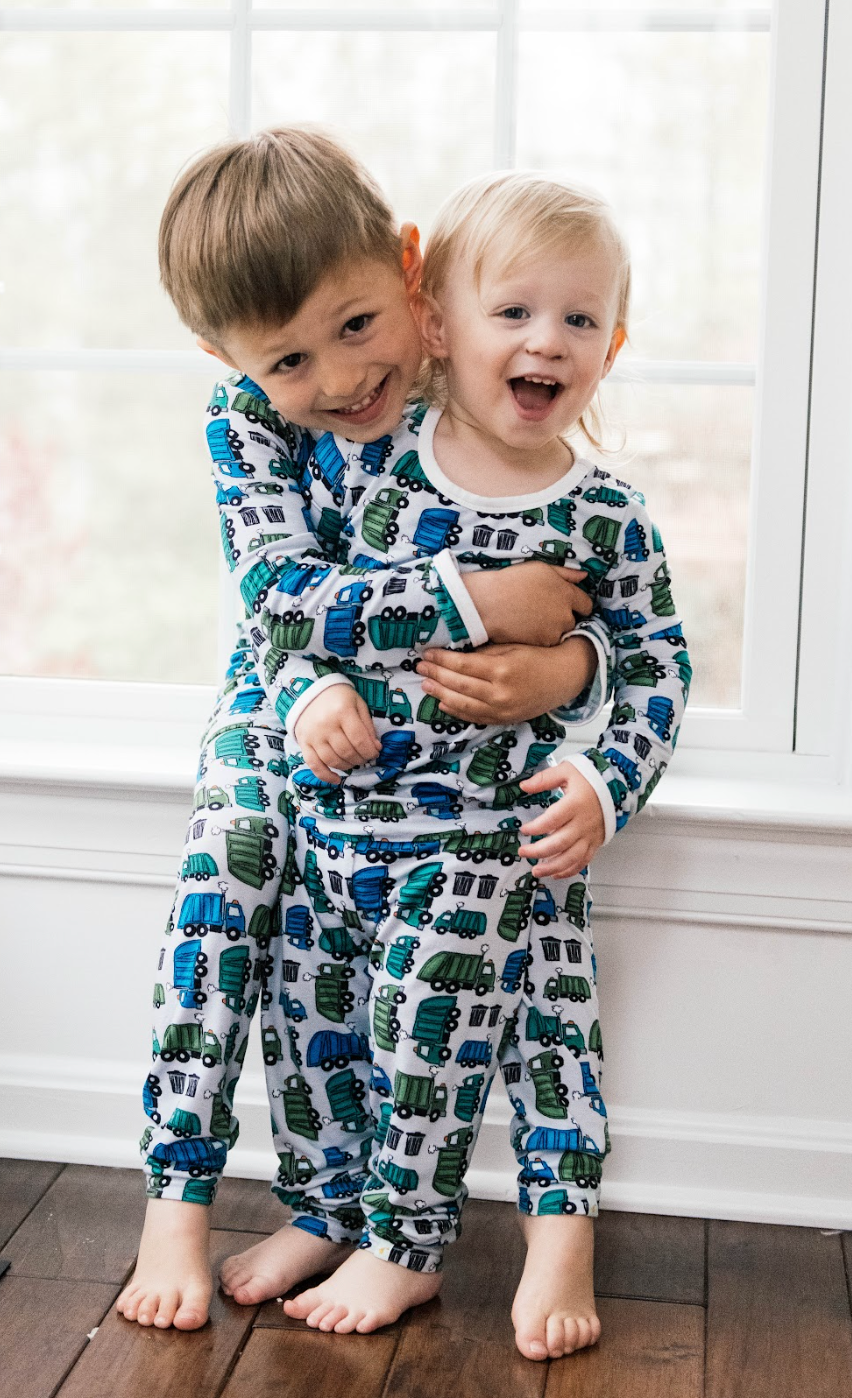 "I don't think I can ever hear a trash truck, and not turn around screaming with excitement. Being a mom has a way of turning ordinary things into the extraordinary thanks to the little magical eyes of my two boys. After years of IVF, nothing makes my heart happier than seeing them grow, thrive and find the magic in others."
- Kim
GARBAGE TRUCKS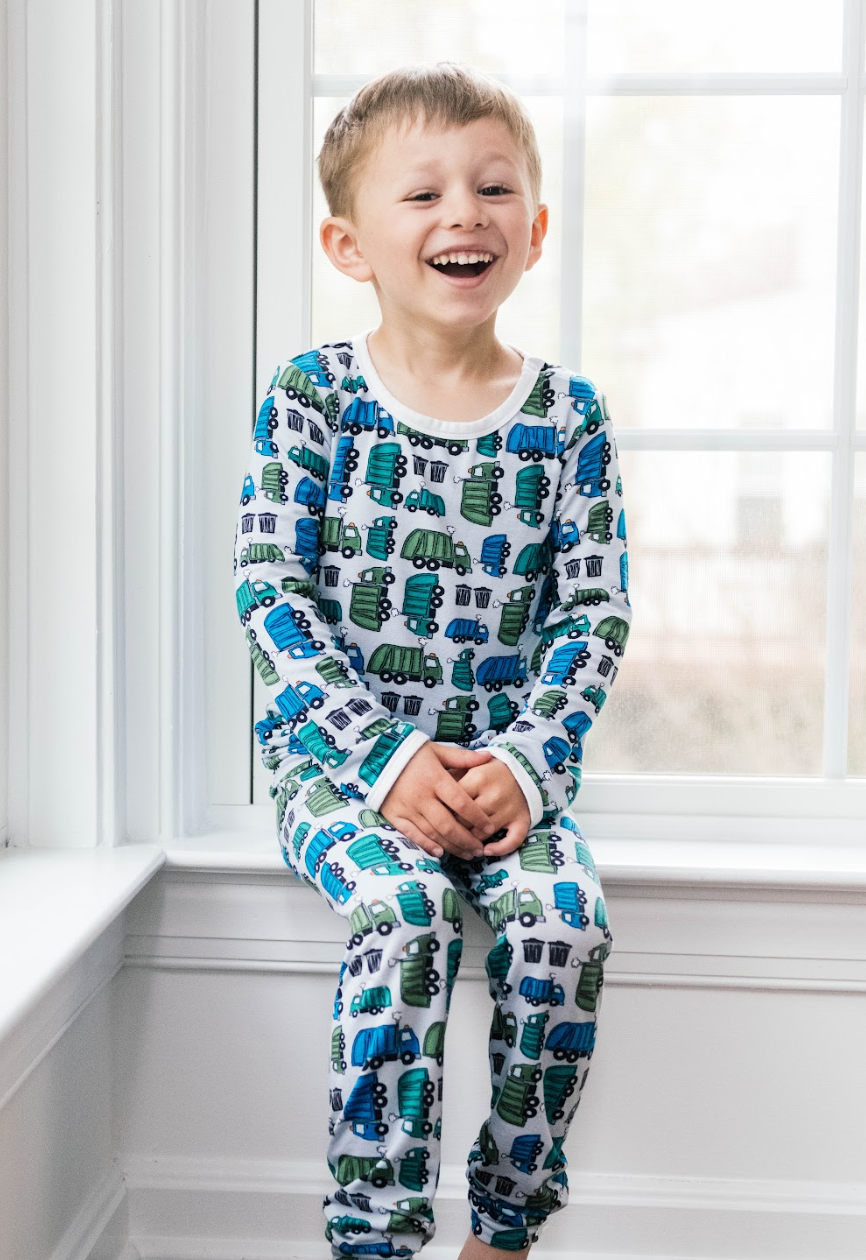 Otis & Duke's reaction to seeing the final print:
Duke started pointing and saying: "trash truck! trash truck!" He is about the age when Otis started his long walks with me, so it is really special to see Duke fall in love with them as well. And Otis had a huge smile when he saw the print! He still adores trash trucks...and loves being cozy (I've taught them well!). These are, of course, our new favorite jammies!
GARBAGE TRUCKS