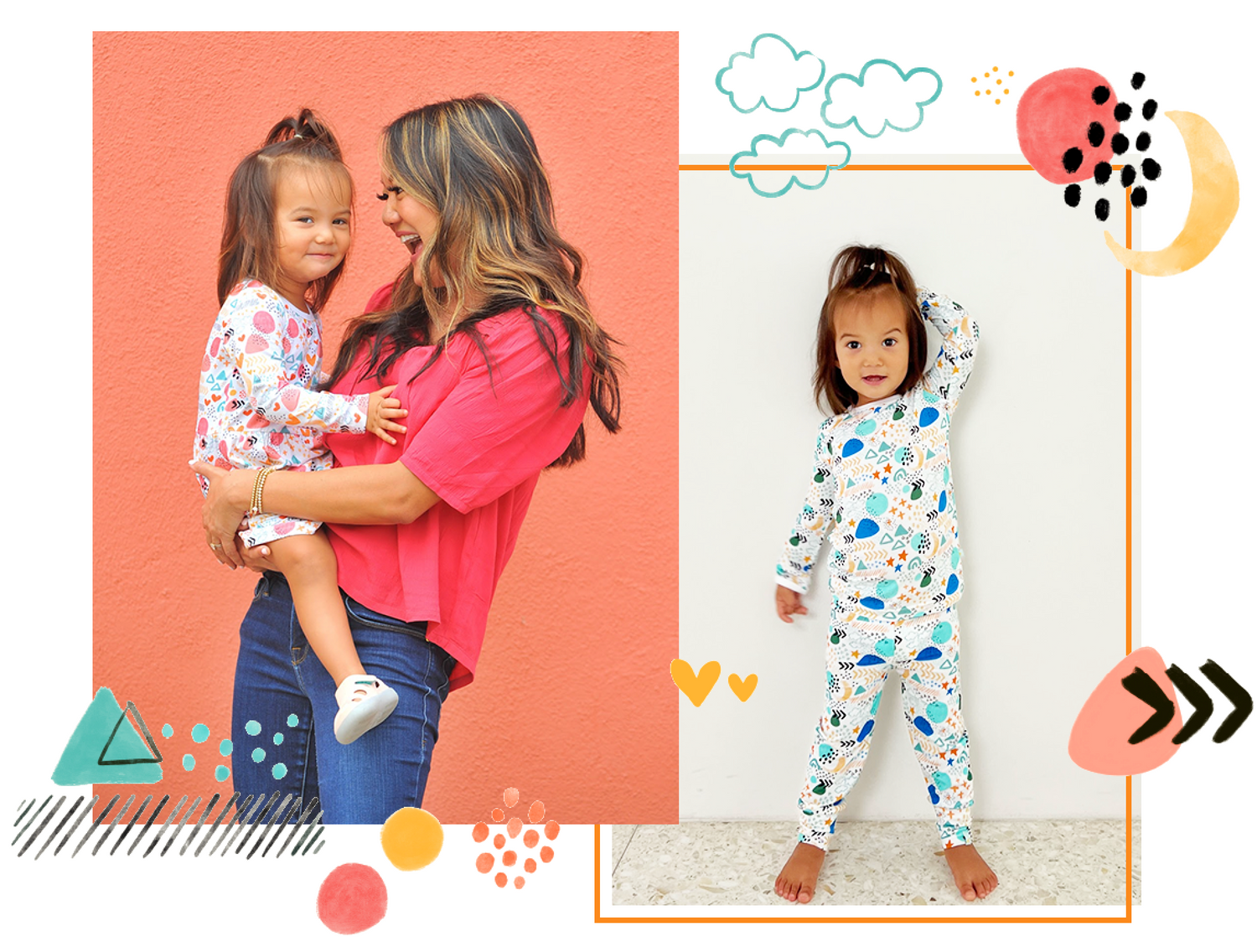 A Very Colorful Collab
We partnered with artist, creative director, and Mom of two, Amy Tangerine, on a custom print of WHIMSICAL SHAPES that celebrates our shared love for COLOR. Amy has worked with Disney, Crayola, Amazon…and now Clover! 
Small business owner, proud mama, and hand lettering enthusiast, Amy is the founder of Amy Tangerine, a brand fully committed to inspiring humans to find joy and confidence through creativity. She teaches crafty workshops, films YouTube videos, and consults with awesome brands including Disney, Crayola and Amazon…and now Clover! She loves any excuse to celebrate and spread happiness. You can meet Amy at the intersection of creativity, passion, and purpose.